Duct Sealing from the Inside
The average duct system loses
30%
of its air through leaks
A HOME THAT WORKS FOR YOU
Why should I get my Ducts Sealed?
Typical duct systems lose 25-40% of the energy they put out according to the Department of Energy. Have you ever felt that some rooms are receive more air conditioning or heating than other rooms located at the edges of your home. Most likely the ducts are leaking air into the walls or attic. Sealing your ducts can save you money, improve the efficiency of your cooling and heating system, improve indoor air quality and most importantly increase the comfortability of your home!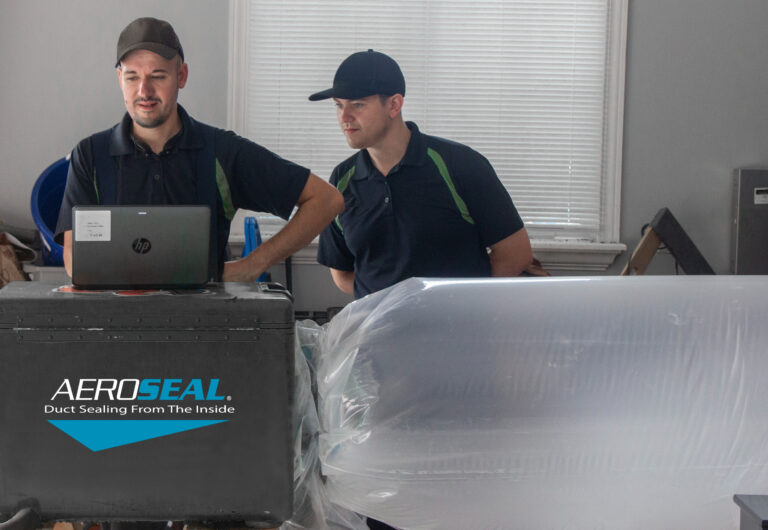 Ducts are typically inaccessible which means that when sealing we need a more modern approach than the old school method of hand sealing.
Our solution is to seal your ducts from the inside using Aeroseal. Aeroseal is cutting-edge technology which allows us to seal your whole entire duct system even if the ducts are hidden behind drywall and inaccessible. It is also more effective than hand sealing. We see improvements of increasing the tightness of your ducts by 90% through Aeroseal. We do this by testing the ductwork before and after we seal.
Schedule Your Free Quote!