Take Control of Your Home's Energy
A Home Energy Audit is an inspection of the current energy usage of the home and where that energy is being used.  An energy audit takes around 2 to 3 hours to complete and the information taken will be compiled into a report and sent out through an email.
We incorporate an array of diagnostic testing that includes:
Blower Door Testing to see how leaky your home is

Current Insulation Levels

Ductwork inspection

HVAC information

Ventilation Requirements

Bill Data

Fuel Types

Carbon Monoxide readings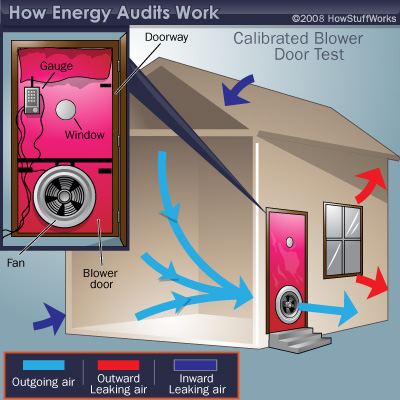 Energy Audits for Maryland residents who have BGE or PEPCO have the benefit of not only a reduced pricing for the audit, but to also unlock rebates that the Utilities offer for performing qualified home efficiency upgrades.
Submit a form to work with us!